Business Consulting
We gauge our worth by the personal and business successes of our clients. We can help your business identify areas negatively affecting profitability and growth and develop solutions that are practical and technically sound. In addition to acting as a sounding board for management, we provide comprehensive, flexible strategies that address the issues affecting your business. The following is just a few of the areas in which we provide consulting services: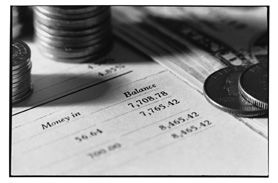 Accounting software selection and implementation
Type of entity selection
Business valuations
Buying/selling a business
Computer systems
Financial & retirement decisions
Estate, trust & gift planning
Business Entity Selection
Choosing the form of entity of your business (e.g. "S" corporation, sole proprietor, limited liability Company…) is a crucial decision that can have longstanding tax implications, positive or negative. We can assist you in evaluating the pros and cons of each entity type to help you determine the most advantageous form of business for your company.

Business Succession Planning
Effective coordination of the transition of your business to your successors is critical to ensure its continued success once you decide to remove yourself from the company's day to day operations. With a solid background in tax and other financial matters, we are fully qualified to address the complex issues of business continuation and can assist you in developing a strategically sound plan.

Buying & Selling a Business
Structuring the purchase or sale of a business properly is a critical step in the process of buying or selling a business. Our competent staff has experience to guide you through the acquisition/disposition process by addressing such issues as cash flow analysis and tax considerations.
Asset Protection
Asset protection, or wealth preservation, plan makes the enforcement of judgments against protected assets nearly impossible and allows the owner of protected assets to retain substantial control over these assets. Our firm can assist you with an asset protection plan that may include family limited partnerships, or offshore trusts.
Business Consulting
Our goal is help your small or mid-sized business succeed, no matter what the economic climate. To this end we offer a wide range of consulting services to help you improve business operations, boost efficiency, and increase the bottom line. Whatever you needs, our experienced team of business consultants has the experience to help you grow and manage your business
Management Consulting
Our firm offers complete management advisory services, including systems implementation and management, cost controls, employee benefit plan restructuring, and much more.
Financial Forecast And Projections
We provide complete financial and business forecasting services, including proforma projections. We can also create customized "What If" planning scenarios to help management foresee and plan for unexpected business contingencies.
If you have any questions, please give us a call or click here for our contact information.